Fuel7: Corporate Overview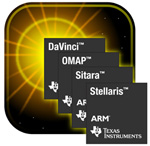 CEO: Tomas Gonzalez
Tomas, the Fuel7 founder and CEO, has worked with leaders in the embedded field for over 15 years, and has been the driving force behind Fuel7's dynamic growth for the last 7 years. He is a driven open source advocate and is the author of the MP framework for Linux.
CTO: Kenneth Pettit
Ken brings more than 20 years of experience in hardware and firmware development to the company, including extensive international experience with developing and outsourcing to China, were he lived for several years. As and Electrical Engineer and firmware developer he's adept at getting the maximum performance out of the hardware.
VP Business Development: Steven Pratt
Steven has worked in the embedded world for 30 years. His background includes 5 years of DoD development with TRW, 10 years of Telecommunications development with Acterna/TTC, and 7 years of sales and field support with Windriver, where he was involved in the initial release of the Windriver Linux, and VxWorks 6.0. He has worked internationally in the UK, Saudi Arabia, Sweden, China and India, and understands the challenges in working with geographically diverse teams.
Director of Engineering: Ron Douthit
Ron has many talents and extensive experience in the Telecommunications, Industrial, and Networking fields, but his most valuable skill is his ability to get things done. Finishing projects on time, on budget, with full feature sets, and requisite performance is a daunting task in the current era of budget overruns and failed projects. Ron uses his experience to accurately estimate budgets and timelines, while implementing the most challenging of development efforts. Ron ensures your project will be completed to your satisfaction.