Experienced professionals specializing in embedded, real-time, services and solutions.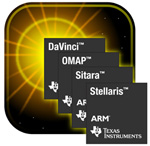 Fuel7 understands the business difficulties and pitfalls associated with bringing embedded engineering products like yours to market.
We specialize in the development of high integrity, trusted software frameworks on which to design, create or re-engineer your products. We have an extensive array of experience in Multimedia solutions, Communications, and embedded Linux. We would welcome the opportunity to discuss your product development goals and learn more about your current challenges.
And we'd be happy to review how our staff of experienced software engineering professionals can help accelerate time-to-market for your new and enhanced products, and reduce risk.
---
Fuel7's mission is to make our clients far more successful than they've ever been.
What People are Saying:
Fuel7 is, without a doubt, the best contract engineering firm I have worked with and I would use them in an instant. In fact, I wish they were part of my organization

Rick G., Director of Firmware Engineering, AMX, LLC

Our overall experience with Fuel7 has been terrific. They have a talented team with specialized skills, along with a strong project methodology and excellent communication skills. I would easily recommend Fuel7 for a variety of complex and demanding projects. They have set a new benchmark for software design and development.

Eric H., CEO, Versatility Software, Inc

Fuel7 not only implemented specifications, but was proactive in solving unforeseen problems with both design and implementation. It's difficult to imagine how the project could have been completed without Fuel7's creativity in addressing these issues.

Devon C. CTO, Noank Media, Inc.

Their knowledge of hardware, software, networking and technology coupled with the ability to rapidly master any new or emerging technology tool is what sets them apart from other professionals.

Brian M., Director of Infrastructure Operations, GAIN Capital